All Hoppin' No Stoppin!
July 23, 2015
We had much better fishing this morning than we did yesterday, I'm not sure why but that is why we do this I suppose. They mystery and the unknown. We did very well on dry flies today and got some good hopper action mid-morning. Our guides are on "Hoot Owl" hours right now in the Canyon, so we're only guiding the morning hours. This gives the trout some reprieve as we prepare to deal with the warmest water of the year, which has a low oxygen content. It can be hard on the fish. Its a voluntary measure and I believe we're already seeing the benefits of. There is an article below that has some helpful tips on Hopper fishing, but we have a few updates as well for you to digest.
Get a room at the lodge, get up early, and let's go dry fly fishing!
---
Klickitat River Report
From WDFW Weekender Report:
Salmon fisheries are open on the Columbia River throughout July from the Astoria-Megler Bridge 385 miles upstream to Priest Rapids Dam. Summer steelhead are another option, with nearly 300,000 adult fish expected to move upriver in the coming weeks. As always, anglers are required to release any wild, unmarked steelhead they intercept in the fishery.
Roger went down over the weekend to hit it hard, but the hot weather temporarily tipped things over on him. The reports however have been quite positive and since the Klickitat River is currently 10 degrees cooler than the Columbia there are a lot of fish pushing up into the Klick.
From Bozeman... to the Yakima?
I thought this was a really cool story last year, but not sure I shared it. A "Lacrosse Mom" from Bozeman, Montana was bringing her son out to Bend, OR for a tournament and decided that it would be fun for them to go on a guided fly fishing trip on the Yakima River. From Bozeman? Weird right. I mean that place is home to some of the most famous trout rivers in the world! Like the Yellowstone, Madison, Gallitin, Jefferson, and more. What are they thinking?! Let's drive hours out of our way to go hit the Yakima. Great idea. I did applaud her for not being very into fly fishing, yet that she was still game for hopping in a boat with her son and getting after it. That is super cool for the mom of a teenage boy to pull this off. She showed up with her husband's brand new Sage ONE 6 weight with specific instructions not to break it haha!
When I first met her I was like "cool, they came all way out here for a half day of fishing with me but boy are they going to be disappointed." Last time I checked we have a severe shortage of 20" Brown trout to cast at. Well anyway, we wound up having a GREAT day last year throwing hoppers against the bank. It was good, but not anything too out of the ordinary. I highly doubted they would come back.
Low and behold, her name pops up on the calendar again this year and they had so much fun on the Yakima River last time that they brought another Lacrosse Mom and her son. Again we had great fishing! I just wanted to share with all the locals just how fortunate we are to have a river in our own backyard that folks from Bozeman are willing to seek out. What a great testament to what we have all done to help this river thrive. I have been on this river guiding hard going on 16 seasons and it is as good today as it has ever been. We're taking good care of these trout one hook up at a time!
---
All Hoppin? No Stoppin? ? Tips for Late Summer Hopper Fishing
Yakima River Fishing Report:
The fishing has been steady on the Yakima River this past 10 days with a few periods of ferocious feeding and a few very tough windows. Later in the week, Thursday and Friday, mid-day were very tough fishing. LOTS of looks, but the takes were very light and the trout tough to hook after all the fishing pressure the trout have had this summer. Fortunately for you Powerhour Fishing Report and Blog readers we have some ways to combat this!
Tips for Spooky Trout and Hopper Fishing:
Loop Knot. This allows the fly to swivel, wiggle, shake its booty, and hooks up apprehensive trout because the fly is loose.
Longer tippet. Seems simple enough, but more than anything what this does is allow the fly more freedom of movement. Trout get lethargic from the heat and if there is any micro-tension on it at all they will attempt to eat but the tension will keep it out side the grasp of those hungry jaws. You can use Rio Fluoroflex Plus on big bugs like hoppers (small flies will sink using Fluorocarbon tippet). Fluoro is designed for nymphs but can work for spooky fish on hoppers.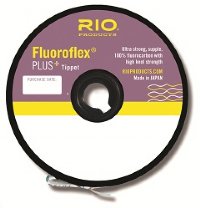 Less floatant or less buoyant flies. The lower that fly sits the more vulnerable it is to the trout. This might be tougher to track and fish but be assured that the fish that do come up are more likely to get hooked! Try flies that don?t have foam. A Dave?s Hopper with just a ?dab? of floatant can be a killer.
Hopper Dropper. Try a dropper very tight to your dry fly on 5X Fluorocarbon. The closer the nymph is to your dry fly the tighter to the bank you can cast it. I have crushed fish running a nymph only 6? from my hopper before.
Fish Obscure Water. Find spots that are overlooked. While there might not be ?a lot? of fish in these places you can only catch one at a time!!!!
Smaller flies. Try terrestrial insects other than a hopper. Anything that resembles a big flying ant or a Bee is tough for these trout to pass up. It might mean a few less looks but I am willing to bet it will hook more fish. The Tupac Stone (pictured and linked below) is a very natural terrestrial pattern that tempts the pickiest of fish.
Save your Chubby for night time. Chubby Chernobyls are great for aggressive fish. Not so great for spooky fish. Save them for late evening fishing when the fish are more aggressive. During the day you will see tons of refusals and short strikes on these big fluffy bugs.
Look for opportunities. Don?t cast blind, you can ?blind cast? but don?t cast blind! LOOK for spots that your fly will ?draw in? and fish under the blades of grass. Not every spot offers these floats but an experienced guide and angler will spot these grass tufts or opportunities every couple hundred feet. Prioritize these casts. Not all will yield fish but some will!